Artist Statement
Artists tools and venues, our options for delineating ideas, have risen significantly. There are few techniques which have escaped our repertoire of instruments. Surely psychoanalysis, cinematography, engineering, and architecture have become acceptable modes of discourse. Presently we witness incredible works pertaining to the fields of software engineering, bio-engineering, and the social sciences.
Knowledge and technique and their application are not the aim. Rather discovery, invention and most importantly the search for the proper questions. I like to consider a sentence Joseph Albers wrote: "There is no final solution in form, it demands unending performance and invites constant reconsideration."
The work must resonate and function within the realm of these technical phenomenon. This relationship is twofold: At one time I am aroused by the classic, the chiaroscuro of traditional painting, the immediate tendency of brush against canvas; Another moment is the cerebral stimulation found in the cognitive and computer sciences. Specifically algorithm design and research is applied towards pattern recognition and statistical processes. This tendency for the artist and the technician to coincide is not new. It runs through our shared memories. It is inherent everywhere. As much in the invention of perspective/development of painting, as it is in the application of computers towards creative endeavors. These developments do not surprise our curiosity. However they do offer an opportunity to come closer to the muse we have all come to admire and pursue.
Films/Animations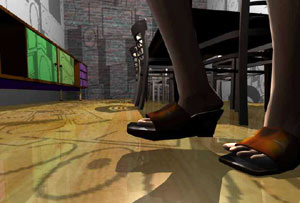 The Cheap Soiree - Animated Short, (in production)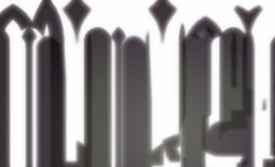 Geometric Impromptu - Animated Short, 2005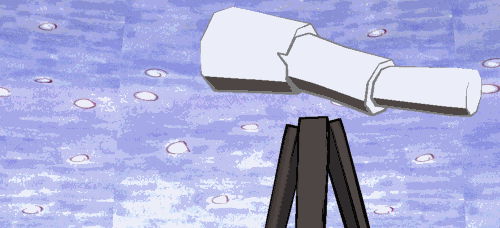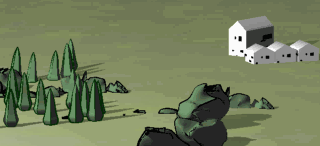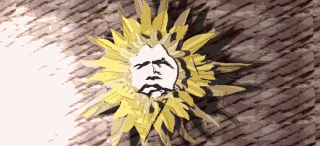 The Little Telescope that Did! - Animated Short, 2002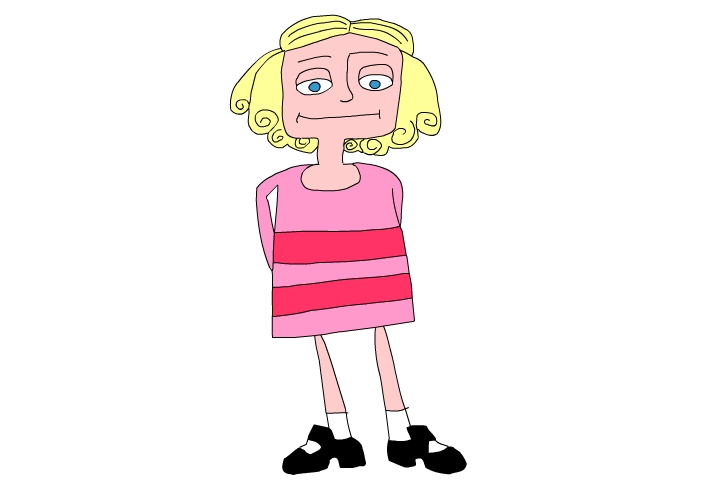 Kristina Krumb and Whoopsie Daisy - Animated Short, 2002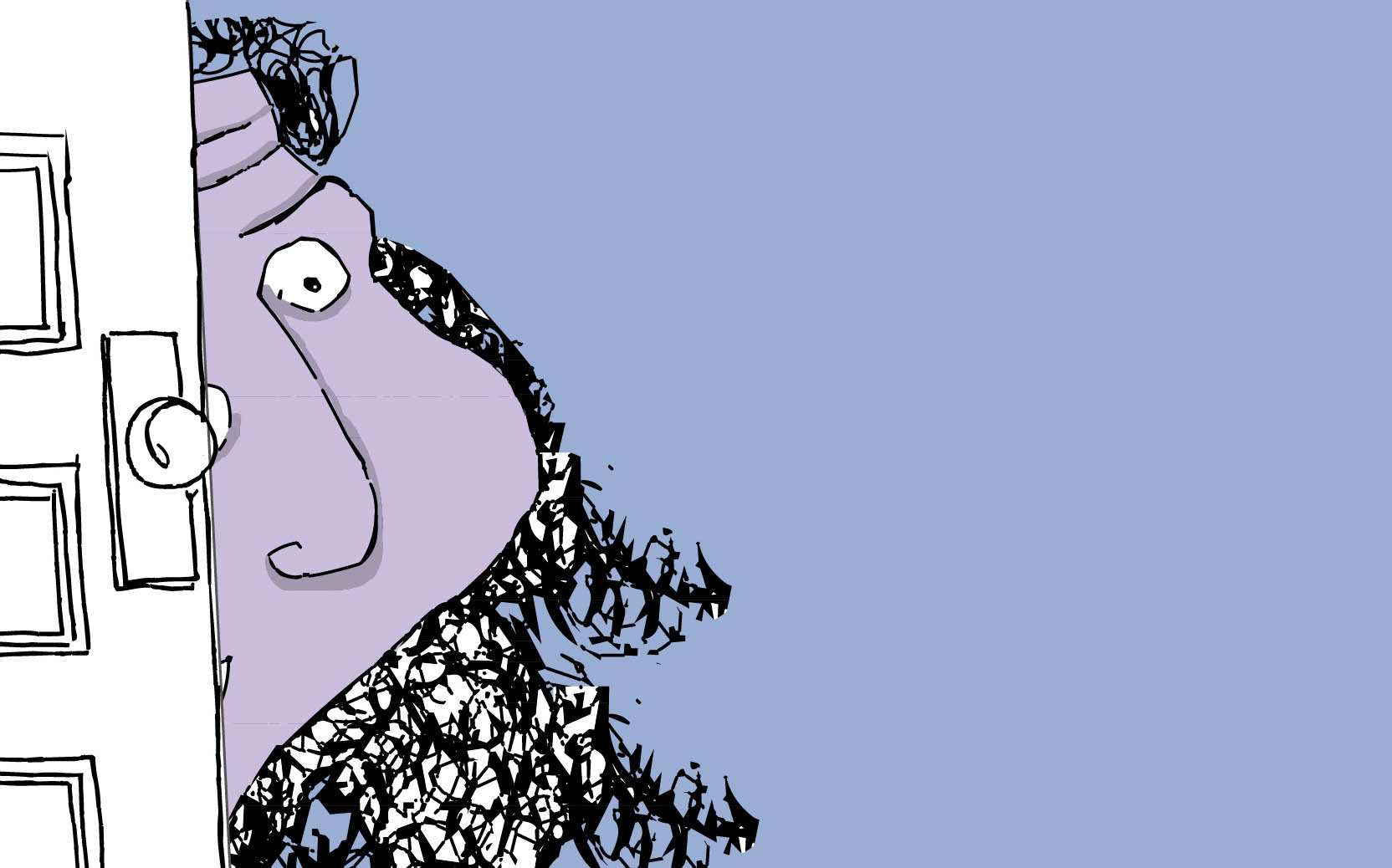 Kristina Krumb and the Scary Hair Monster - Animated Short, 2001
Screened at the 2002 Chicago International Children's Film Festival, Brooklyn Academy of Music's BAMKidsfest March 2003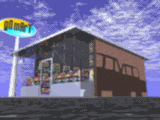 TinTown - independent film, 1999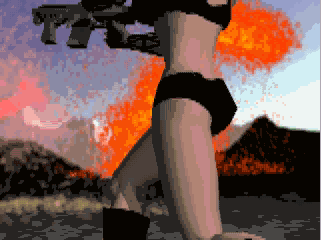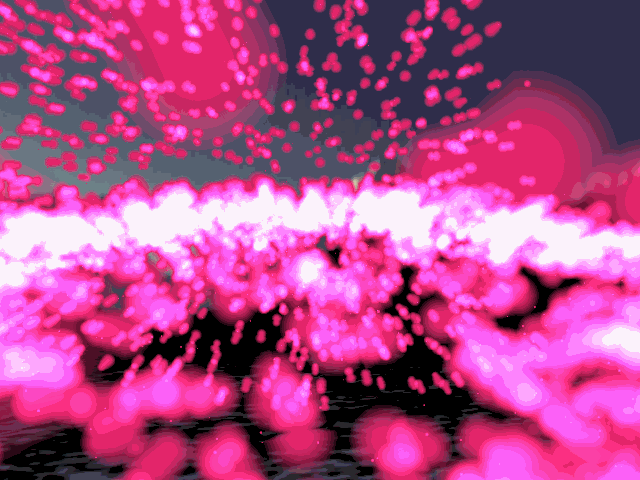 Homicide Life on the Streets - NBC televised broadcast of animation - 1998
Le Bal Par Hasard - Pretexte en collaboration avec Les Tontons Flinguers - Montreal - multimedia/film/video/performance - 1997
Electronic Arts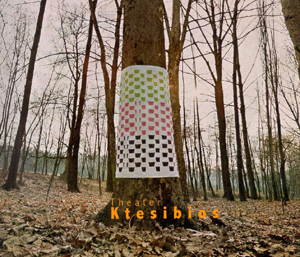 Theater Ktesibios - traveling puppet company specializing in soft sculpture punctuated by sound, light, and shadow play - (in production)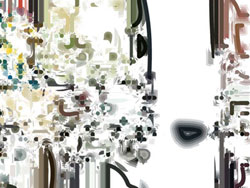 Design Patterns - various applications - 2003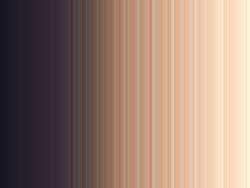 Odalisques Formal color studies and image creation using historical paintings from art history - 2002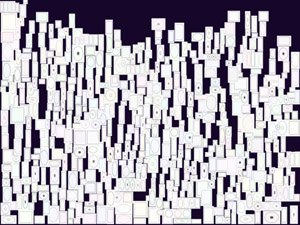 Teeterings Algorithmic image creation using shape grammars to capture simple stacking procedures, San Diego SIGGRAPH 2003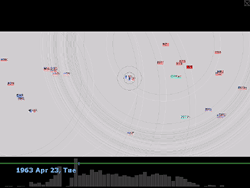 The Bomb Project
This composition is determined from data available from the OKLAHOMA GEOLOGICAL SURVEY OBSERVATORY CATALOG OF NUCLEAR EXPLOSIONS which is a CATALOG OF KNOWN AND PUTATIVE NUCLEAR EXPLOSIONS FROM UNCLASSIFIED SOURCES and LAST UPDATED on 1998 JUN02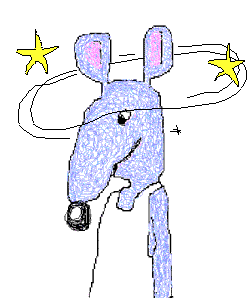 F.A.R.M. Interactive Drawing tool, capable of simple image recognition, and database categorization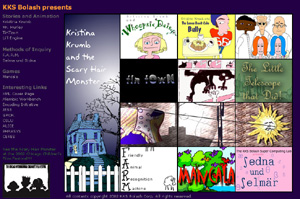 KKSBolash.com Animation and Independent projects - 1997 -> Present
Presentations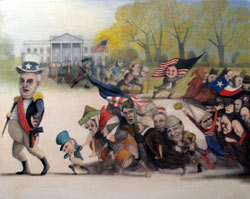 Idylls - Current series - 4 Daumier 2006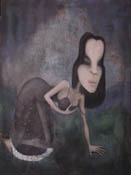 12 Paintings - Hollywood Woman's Club, - Exhibition of paintings - 2002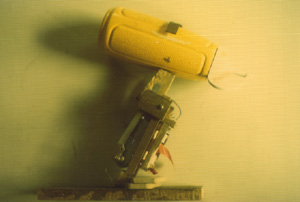 Automatic Hot Dog - Boston Architectural Center - An Automated Robotic Hot Dog Stand - 1996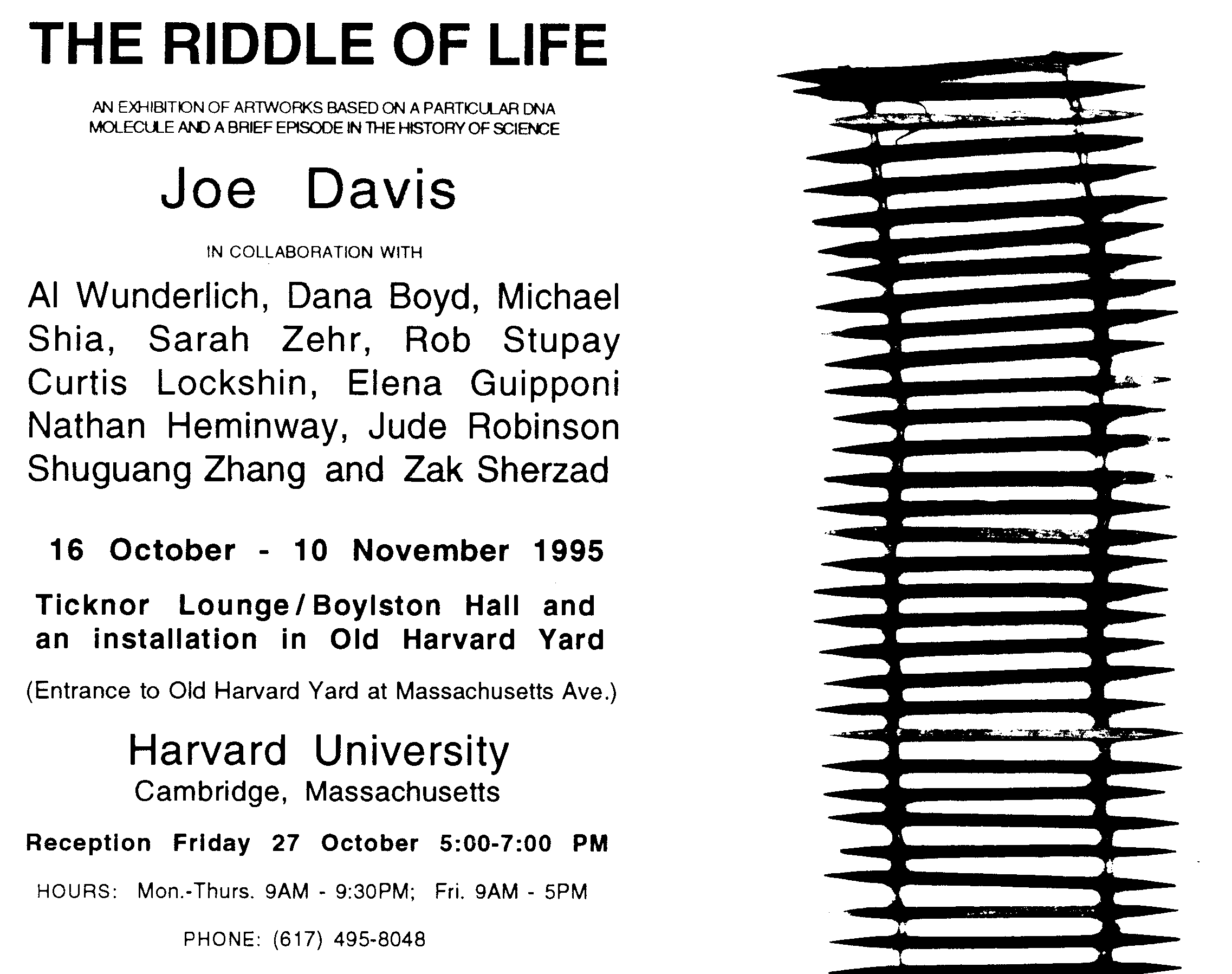 The Riddle of Life - Tichnor Lounge/Boylston Hall Harvard, - Group Exhibition of Artworks concerning the DNA Molecule and a Brief Episode in its history - 1995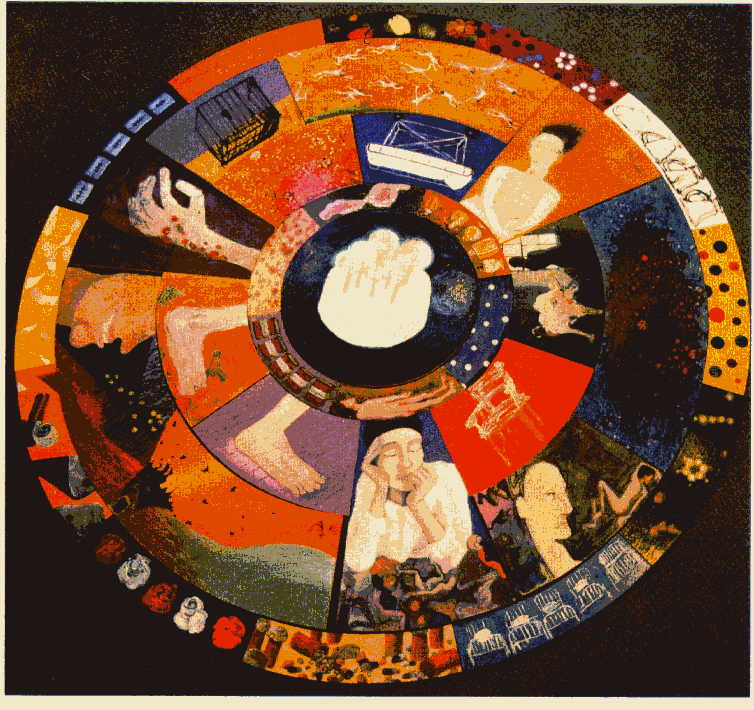 Poppy - Nexus Machine Shop and Gallery - Boston, Massachusetts - installation of the painting - 1994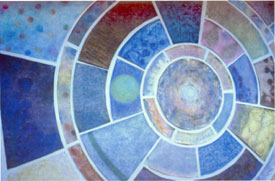 The Interstellar Cell - CAVS MIT - 15 large pastel drawings - 1993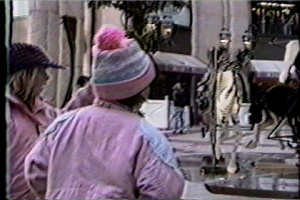 Carousel - First Night - Boston, Massachusetts - piano compositions, and sculpture. - 1992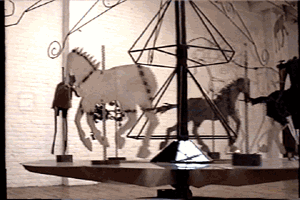 Carousel - Mobius - Boston, MA - kinetic sculpture/performance and film projections - 1991
Education
MIT - Master of Science in Visual Studies - 1991
School of the Art Institute of Chicago - Bachelor of Fine Arts - 1989
Affiliations
ACM SIGGRAPH -- active member
Member of the Society of Children's Book Writers and Illustrators
Appointments
MIT - Center for Advanced Visual Studies - Research Affiliate 1991 - 1993
Boston Architectural Center - Design and Media Technologies Instructor 1991 - 1994
Apprenticeships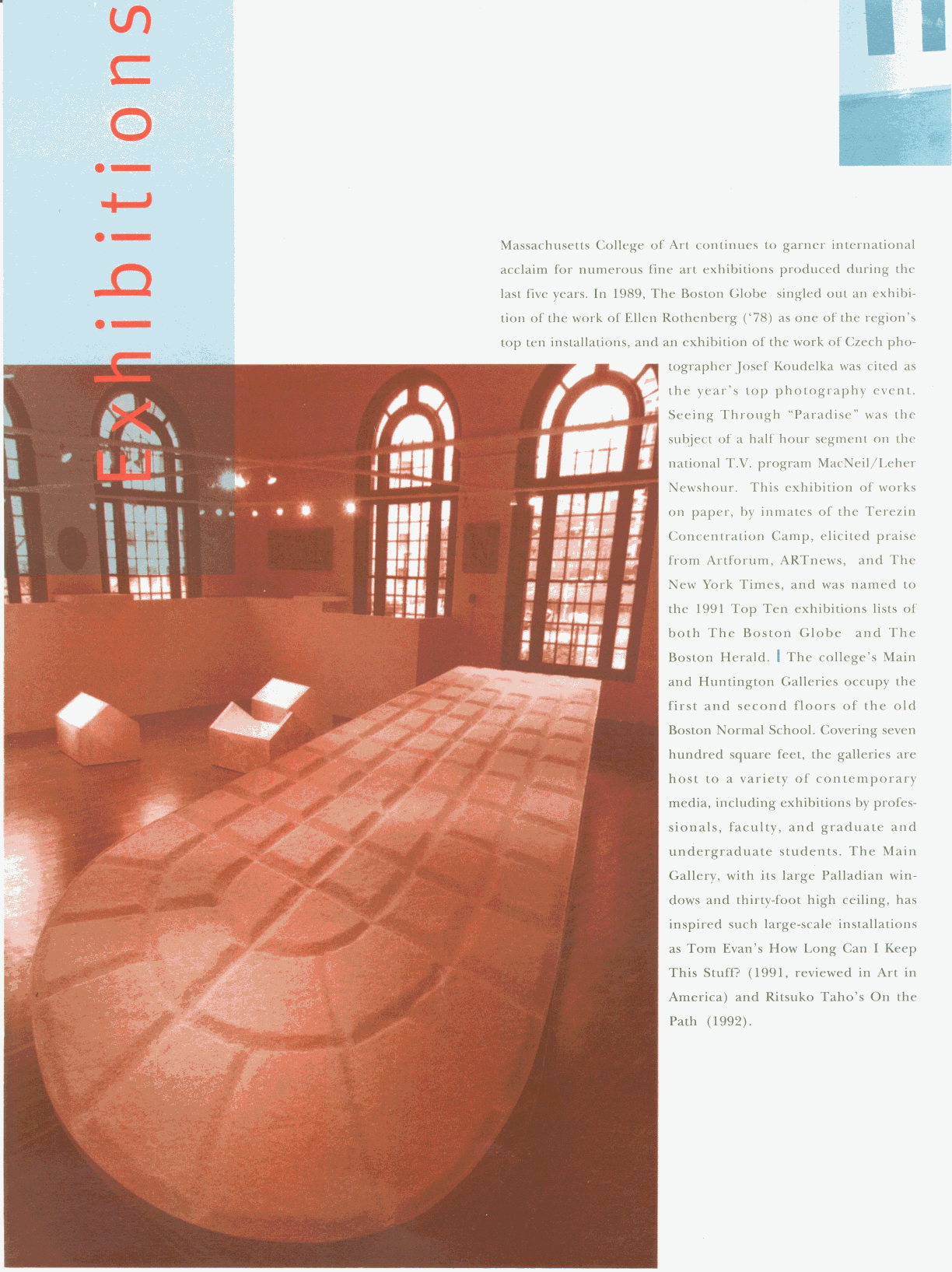 Ritsuko Taho - On the Right Path, various other projects - 1991 - 1994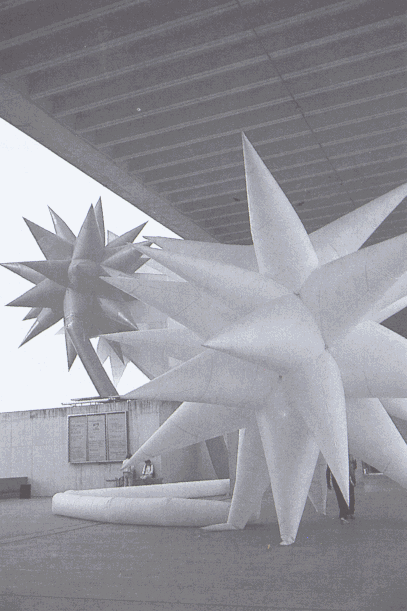 Otto Piene - Dialogues de Tetes - Reims, France - light show, inflatable sculpture - 1990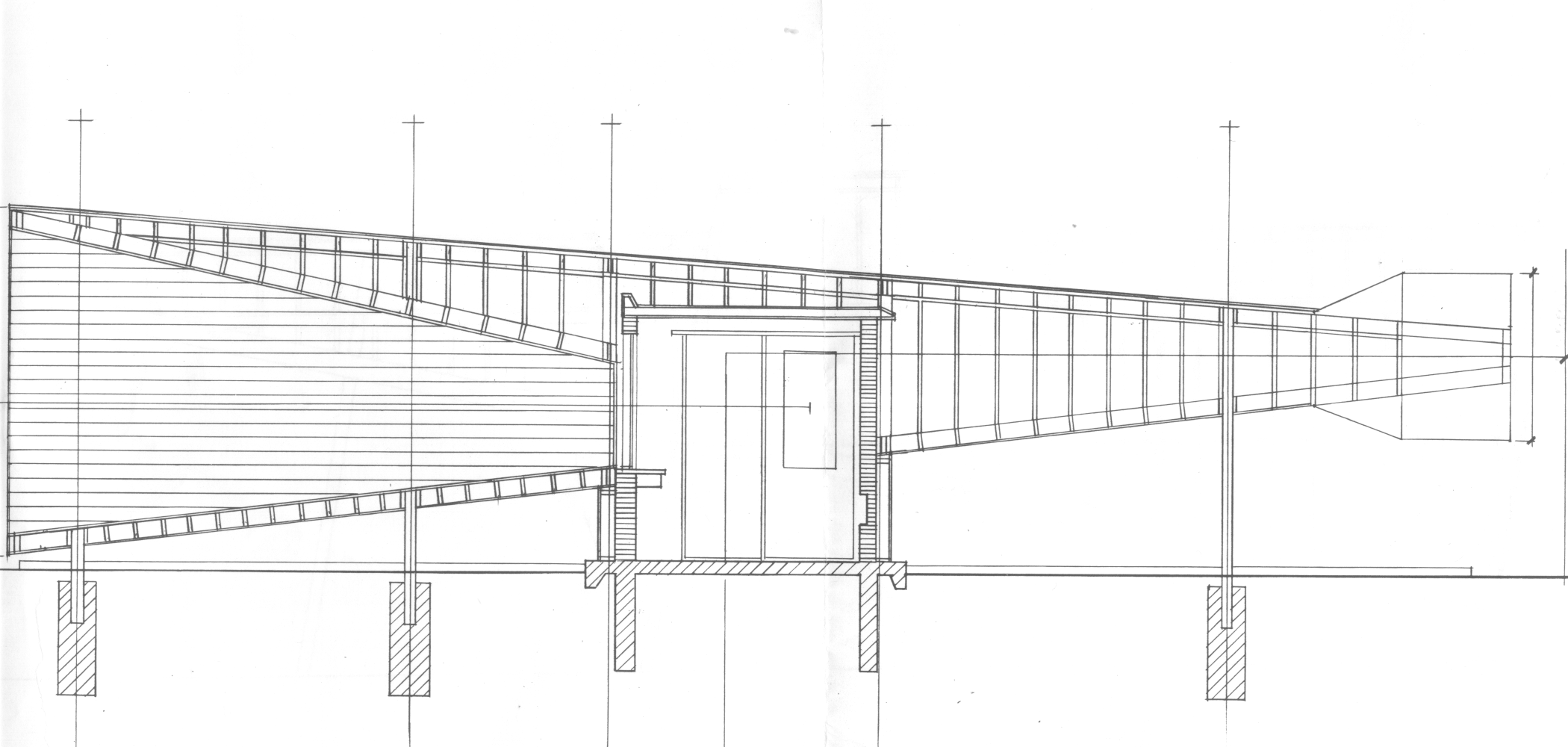 Wellington "Duke" Rieder - ArtPark 1991, 1992 - architectural/sculpture installation
Ellen Driscoll - installation work exploring various interpretations of the Underground Railroad
Harriet Casdin Silver - various holography installations
Paul Earls - laser shows and installation
Kevin Maginnis - painting/sculpture
Publications/Writing
There are a number of working papers reflecting some of my more recent research interests:
My current thinking on a video compression algorithm optimized for talking heads.
Some production tools I developed for automating lips for animation.
An interesting drawing tool, in development of course, which I believe will be the new paradigm for drawing tools that will eventually replace the current rather bleak landscape of Adobe dominated tools.
I.D. Magazine Web Interface Awards - Homicide Life on the Streets - June 1988 - 1998
15RUNE - The MIT Journal of Arts and Letters - Volume 15 - 1994
CENTER POEMS -1991 Editors Elizabeth Goldring, Christopher Kirwan, Panos Kouros, Zafos Xagoraris